The Track Stop!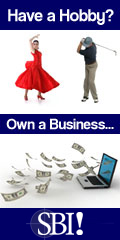 Relax! You're at the Track Stop!
Almost every interesting place that you visit in this country, whether it's a museum, a gallery, aquarium, website or whatever, has to have a gift shop to help defray the cost of building, maintaining and updating the place so that it remains appealing, informative and useful to those who visit. This page is the gift shop, so to speak for this site. Hopefully, it will be interesting to some, useful for others and not too offensive to those who don't like gift shops in general…
This is a place where you can slow down and browse for a minute. Get a cup of coffee and relax. Hold off on the intense reading for a while and just look at some train stuff for fun.
Maybe you'll see something you'd like for yourself or for a friend or family member.
Or... TRADE IN YOUR OLD STUFF!
We all have things lying around that we don't use or need anymore. This is the place to get rid of those items and get some some money back that you can use for your model railroad or train collection. Learn more...
Or, SEARCH for something specific at Amazon - They have EVERYTHING!

Even if you don't buy anything, I hope you have fun just looking around. Any time that you want to just relax a bit and do nothing but mindless browsing for a while, we'll be here for you. Take your time. Then, when you're ready, get back to the layout! You'll feel better - Refreshed and ready to tackle the next challenge.


Huge inventory of model railroad supplies available for purchase through this website.
Check out the
BYMRR Logo Store.
---
Many if not most of us who are interested in model railroading got started because we received a train set
as a gift usually around the Holidays. Many of us have fond memories of that first American Flyer or Lionel
running around the oval under the tree. Why not create that same fond memory for someone else? Click on the link above to find a great deal on a new train set that would be the perfect gift for the Holidays!
---
---
Start your own blog or website!!
Thinking about retiring? Have you lost about a third to a half of your retirement income in the current economic downslide like I have? Would you like to supplement your retirement income with an extra $250-500/mo or more? Combine your passion for your hobby with your desire to make extra income... Build a website! You don't need a lot of computer knowledge to do it. SBI takes care of all the details and gives you all the knowledge you need. If you can build a railroad, you can definitely build a website. It's something you can do gradually at home in your spare time and seriously make some money. I did it while working a full time job at 60 hours/week! If you have 4-5 hours a week of spare time, you can do it. (Before I started my site, I was wasting that much time just watching commercials on television.) Give it a try. Get a full refund if you don't like it. Learn more...

---
* POSTERS


PHOTOGRAPHY * BOOKS * SOFTWARE

HOBBY STORE * HOBBY TOOLS



Heading for Reco
Art Print
Blaylock, Ted
AllPosters.com




---
Initiative: Train

Art Print
Buy at AllPosters.com
My other hobby is Photography. I
love
to take pictures of anything and everything. I mostly like to take artistic pictures of nature. One of our favorite things to do as a family has been to travel to the Blue Ridge Mountains and Shenandoah area during the fall and bring back some great photos. I also like to visit railroad museums and train stations whenever I can and take pictures of prototypical trains. I can use the same camera to take great pictures of my layout at home. The best digital SLR I have ever used is the Canon Rebel 3Ti. The newer versions are even better. The ease of use, fast shutter speed, affordability, multiple configurable features, and fantastic clear, sharp pictures with great color rendition makes this SLR camera my favorite of all time. The best point-and-shoot camera out there in my opinion is the Panasonic Lumix of which there are multiple versions. I have the DMC-FZ300, which has so many bells and whistles, I haven't even learned them all yet.
Want to take great pictures of your layout?

Do you need any photo equipment for your next rail fanning adventure?

Check out the Track Stop Photography Store!!!

* * *
---
SALE on Posters...
Click here to buy Sale Posters!
BOOKS and SOFTWARE


For lots of other model railroad BOOKS and SOFTWARE,
check out the
NEW ADDITION to TRACK STOP...

BOOKS



SOFTWARE



Great Hobby Tools from Amazon!
---
From "Track Stop" to "Homepage"



Railroad Track Passing through a Landscape, Yukon Railroad, Summit Lake, White Pass, Alaska, USA
Photographic Print
Panoramic Images
AllPosters.com



Contact Me | Blog | Photos | References | Supplies | GiftShop | Sitemap | Search